News Archive
June 2006 - December 2006
Follow this link for the latest news!


Sign up to our 'Mailing List' for the latest news updates etc
Follow this link for the
latest John Lydon releases
december 1st 2006

John appears on '30 Years of Punk' tomorrow, Saturday 2nd, BBC Radio 2, 8-9pm (GMT). The 2 part documentary concludes next week at the same time.
John's interview was specially recorded in Los Angeles back in September. You can listen live online via the BBC Radio Player, or by accessing the Radio 2 Documentaries archive for up to 7 days after broadcast.
november 16th 2006

Time magazine have included John in a list of the biggest heroes since the end of the Second World War.
"As the Pistols' lead singer, John Lydon—a.k.a. Johnny Rotten—wore the very heart of punk on his torn sleeve. He meant it then. He still does."
The list was compiled by Time to mark its 60th year publishing in Europe. Read the full article on their website: "60 Years Of Heroes".

John Lydon's Megabugs is now available to legally download via Lovefilm.com. John Lydon's Shark Attack was recently shown in South Africa; and John Lydon Goes Ape will soon be shown in Sweden and Finland; via TV4 Fakta.

Rolling Stone have reviewed the Metal Box LP reissue, and strangely enough Adam Ant has been speaking about John.
september 26th 2006

John and John were in LA last week doing some rabbit for British radio and American TV. Stay tuned…
august 22nd 2006

Better late than never? It didn't quite take the decade but Mr Lydon now has a book as promised. Thanks Mr Sounes, good to see you're paying attention.
august 17th 2006

Sex Pistols Letter Ends Hall Of Fame Film
august 10th 2006

John was interviewed last year for a new book on the seventies by author Howard Sounes entitled Seventies: The Sights, Sounds and Ideas of a Brilliant Decade. The book has just been published by Simon & Schuster in the UK. However, we're not sure that John's interview actually appears in the book, because the author seems to have forgotten to send him a copy as promised. Shame.

A new book on John Lydon is set to be published in September this year John Lydon: Stories of Johnny - A Compendium of Thoughts on the Icon of an Era will be published by Chrome Dreams, priced £12.99. Rather than being a biography the book is a collection of stand-alone essays on John from various music critics such as Greil Marcus, Legs McNeill, Kris Needs & Clinton Heylin (for someone who supposedly doesn't like John Lydon; Mr Heylin seems to spend an awful lot of time writing about him doesn't he?)..
The book is edited by Rob Johnstone and features a foreword from Alan McGee. The thought of bunch of music journos writing about John doesn't exactly fill us with excitement, and the fact names such as Legs McNeil, Heylin and Greil Marcus are involved tempts us to think it could be nothing more than a hatchet job from start to finish. We shall see…
Needless to say, even though it is a book about John Lydon, they haven't bothered to speak to him. John Lydon has NO involvement in this project, at all.
august 9th 2006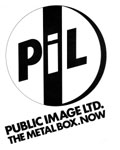 Public Image Ltd: 'Metal Box' 2006 vinyl re-issue reviewed. With thanks to Fodderstompf.Com
"I was very shocked by the reviews of the last album. I believe none of them. They liked us for all the wrong reasons..."
John Lydon: Tomorrow Show, June 27th, 1980
july 5th 2006

Green Cine interview online now. As previously mentioned, while in New York for AngloMania, John was interviewed by film and arts critic David D'Arcy for the independent film website Green Cine. Follow the link below to read the extensive interview covering everything from punk fashion to the American Civil War, via Dr Who…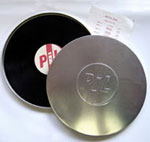 Public Image Ltd. The Metal Box. Now (again…)
The vinyl replica of 'Metal Box' by PiL is now available in the USA. See News: May 5th for more info. The album is released via RUNT Distribution, and their 4 Men With Beards label (4MBLP500).
june 1st 2006
Ain't it funny how we don't talk anymore?
As you may, then not, have saw on Cliff Richard's website there were rumours John and Cliff were to work together. John had been dropping the odd Congradulatory hint too. Well, despite what Cliff's site said; the rumours were true, but they were right, it wasn't a duet...
Back in February a Channel 4 production company approached Mr Lydon with a proposition for a TV programme called: 'Cliff & John's Excellent Wine Adventure'. We kid you not.
According to the production company, Cliff had already agreed to take part; and was "really keen to make it happen". They stated they wanted to give the show the "green light" as soon as possible, but time is marching on, and it's all gone strangely quiet.
Mr Rotten isn't the normally the sort to make these things public, but he doesn't appreciate being taken for a 'Monkey', and we're sure Cliff doesn't either. John was looking forward to travelling round Europe with Cliff, and sharing a glass of wine or two. It could have been vintage TV, but unfortunately it looks like they've bottled it.
Site Updates etc
News Archive

Please Note:
The news archive below (1997-2004) comes from the PREVIOUS John-Lydon.Com site.
John-Lydon.Com
News Archive
January 12, 2003 - January 6th 2004
June 28th, 2001 - March 28th, 2002
October 15th, 2000 - June 27th, 2001
April 13th, 2000 - October 14th, 2000
October 27th, 1999 - April 12th, 2000
June 29th, 1999 - October 26th, 1999
January 28th, 1999 - June 28th, 1999
September 9th, 1998 - January 27th, 1999
June 5th, 1998 - September 8th, 1998
January 28th, 1998 - June 4th, 1998
October 26th, 1997 - January 27th, 1998
September 27th, 1997 - October 25th, 1997
August 18th, 1997 - September 26th, 1997
July 17th, 1997 - August 16th, 1997
June 18th, 1997 - July 16th, 1997
The opinions and views expressed on these archive pages are not necessarily the views of the present custodians…

News Page Picture Credits:
(Top to Bottom)

Metal Box 1979 press advert © unknown
Metal Box 2006 re-issue © RUNT Distribution / 4 Men With Beards

back to top