News Archive
November 2005 - January 2006
Follow this link for the latest news!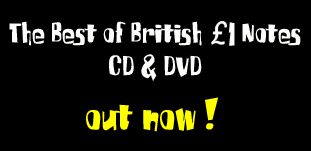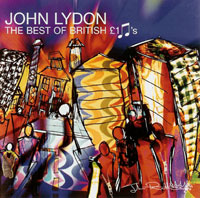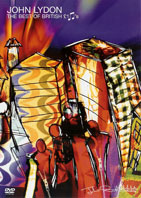 Tracklistings, release info, reviews, an in-depth interview with John,
plus much, much more. Just click above…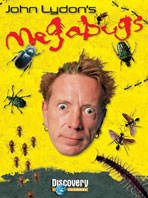 click sleeve for full info…


Sign up to our 'Mailing List' for the latest news updates etc
january 5th 2006

An interview and photoshoot with John appears in this weeks issue of Hello magazine (UK) (issue #900).

january 4th 2006


John Lydon is pleased to lend his support to the relaunch of San Diego radio station 91X:
"I am pleased and pleasantly surprised that 91X – which used to be a stunningly good radio station – is now going to be a stunningly good radio station once again… I've had good bleedin' memories with 91X and I'm telling you, it just might have a chance to be as good as it once was."
John will not be presenting a show for 91X but has already recorded various supportive voiceovers and quotes which the station will be using. Check out 91X online via their website…

december 22nd 2005

John's webchat with The Sun online is now available at The Sun website. We've also added yesterday's interview with Teletext to our John Lydon's Megabugs page…

december 19th 2005

Various radio interviews and soundbites with John were aired over the weekend on the likes of Real Radio, Sky Radio, TalkSport & BBC Scotland. He also briefly appeared on Sky's Soccer Am last Saturday, 17th December.
John will be making his "Xmas Selection" on this week's ITV, Orange Playlist, December 21st, 11pm. A full Orange Playlist dedicated to him will follow on January 18th, 2006.
His interview with The Sun should be published sometime this week, while his photoshoot for Hello magazine will be in the shops a week on Thursday, December 29th.
The ITV Teletext One on TV Plus interview will be available this Wednesday, December 21st, p130 ITV1 (all day). He will also be featured on Ace for Channel 4's youth section, the same day around 3.30pm, for approx 24 hours, p340.
More updates to follow…
Thanks to Rebecca Nicholls

december 16th 2005

Johnny Rotten has announced that Glen Matlock is set to play him in the film of his book 'Rotten No Irish, No Blacks, No Dogs…'


"Comedy is Anarchy" John Lydon socks it to a toothless British Comedy Awards!
John certainly made an impact at this years British Comedy Awards; where he was asked to present the 'The Best Comedy Entertainment Personality' award. Arriving on stage to the sounds of 'Public Image' and carrying a plastic bag full of his own hand picked prizes [some 'Megabugs DVD's, a Union Jack Sock, and one of his own Rotten teeth], it was more of a hijack than an award presentation! John went off on a tangent like only he can. I don't think the bemused Comedy Awards, or the prime-time ITV 1 audience, had ever seen anything quite like it…

Chat Show host Paul O'Grady (eventually) won the Award, and was also the lucky recipient of John's Sock and Tooth! An old punk (and a friend of Wayne County), Paul was over the moon with his prizes "I'm seriously delighted, I'm gonna put them in my memento's box", he later told ITV2's 'Backstage Show'. John was also interviewed for the show where he explained about his tooth falling out earlier, and being inspired to buy the socks at Heathrow the previous day; "You don't need a script…".
Q: What are you wearing John?
A: The great smell of Brut
We've added some further pix of John from the British Comedy Awards to the Picture Gallery…

december 15th 2005

Just a reminder that John will be appearing on Channel 4's Richard & Judy Show tomorrow, Friday, 16th December, at 5pm. Should be fun!

John has a variety of press appearances lined up for the next few days; as well as the previously mentioned items (see Dec 9th News), he should also be doing Sky News (and Radio), DVD Review Magazine, Motoring & Leisure Magazine & Hello Magazine. There's bound be a few others and we will keep you informed on publication dates (etc) nearer the time…
The Sun online will also be interviewing John and are inviting questions for him. See the webchat page on their site for more info…
Thanks to Rebecca Nicholls

december 13th 2005


As previously mentioned John Lydon is to present an award at tomorrow's British Comedy Awards. ITV 1 will be broadcasting the ceremony live on Wednesday, at 9pm… John Lydon live on prime time ITV? Should be fun! See the 2005 British Comedy Awards website for more info on the show…
Coverage of the main award ceremony pauses at 10.30pm and switches to ITV 2 who are showing a special 'Backstage' programme, which should feature an interview with John… The action returns to ITV1 at 11.00pm, then concludes on ITV2 at 11.30 with their aftershow party…

december 9th 2005


John Lydon returns to Great Britain next week to present an award at the 2005 British Comedy Awards and to promote the DVD release of 'Megabugs'. John will be speaking to a variety of Newspapers and Magazines including: The Sun, The Daily Mail, The Mail on Sunday, MOJO, BBC Wildlife Magazine & ITV's Teletext.

Mr Lydon will also be making his second appearance (live!) on Channel 4's
Richard & Judy Show
next Friday, 16th December, 5pm. And picking some records and locations for ITV's
Orange Playlist
, which will be broadcast in the near future. Further info on John's press & TV will follow soon, along with publication dates etc…
Thanks to Rebecca Nicholls

John will be doing a special photoshoot in LA this weekend for
The Observer Music Monthly
magazine, which is likely to be published early next year… Swedish readers should also look out for
Home Vision & Video Monitor
magazine, which John was interviewed for last month…

december 5th 2005
As you'll see below, from this report from the Belgian VRT News website, John's full and frank comments in the HUMO interview caused some controversy in Belgium…
Johnny Rotten is raging!
Thurs 24/11/05
Former Sex Pistols front man, Johnny Rotten, escorted a VRT journalist / historian, Marc Reynebeau, on a journey of discovery through Great Britain (in a Rolls Royce). The resulting television series "Reynebeau & Rotten" is now coming to and end on Belgian TV but Johnny is "Miffed. Angry. Pissed."
Mr Lydon (Johnny Rotten) is furious at the producers of "Reynebeau & Rotten", Kanakna. In an interview with the Flemish magazine, Humo, the former punk rocker expressed his anger at certain aspects of the series.
Johnny Rotten is not happy with the way he has been portrayed in the programme. He feels he has been misrepresented by the way the footage has been edited, leaving only cheap one-liners and vulgarities that he insists were uttered "off camera".
Rotten was not too impressed with his travelling companion either. Despite appreciating Marc Reynebeau's dry, "saucy" feeling for humour, he felt the Belgian lacked essential knowledge of "England" for someone who claims to be an Anglophile.
General Director of Kanakna, Leo De Bock, does not accept the criticism. "Rotten knew very well the intention of the programme" according to De Bock.
The final episode of "Reynebeau & Rotten" can be seen on the VRT channel, Canvas, on Friday. Leo De Bock is keen to point out that in it, Johnny Rotten says that the filming was a fantastic experience.
Rotten to go to court
A major bone of contention for Mr Lydon is the fact that Sex Pistols' music was used in the series. In the Humo interview, he says that it is clearly stipulated in the contract that none of his music can be used without prior, written permission.
The notorious punk rocker plainly told Raf Weverbergh, from Humo, "This is going to court."
Leo De Bock is not so concerned however. "This is a technical judicial matter over which I cannot comment at the moment, but we have no need for self reproach."

november 28th 2005
(update!)


John Lydon is to present an award at The 2005 British Comedy Awards. ITV 1 will be broadcasting the ceremony live (yes live!) on Wednesday, 14th December at 9pm.
The award show is always lively, and given Mr Lydon's appearance this year should definitely be one to remember!
Jonathan Ross will host the awards, now in its 16th year, in London. See the British Comedy Awards website for more info on the show…
Thanks to Helen Kristic

november 28th 2005


'Megabugs' John Lydon's brilliant insect series for the Discovery Channel is now available on DVD.
The 2 disc set is released through Green Umbrella Productions, and available via various internet retailers, and at selected HMV & Virgin stores in the UK.
All ten episodes, in stunning digital quality, housed in a superb animated slipcase with artwork of John morphing into a Praying Mantis. Watch John Bug-Out!
The unique transforming artwork was specially picked by John, who was closely involved with the design of the sleeve.
For further release info, click the sleeve above, and for more info on John Lydon's Megabugs see our TV section…

News Archive
Non 'news related' site updates are featured on the Admin Message Board.

Please note this part of the news archive comes from the previous John-Lydon.Com site. Therefore it will have a different appearance and style etc to the current site. Although all images should load fine, given the age of the features, maybe not all external links will work. If you spot anything that you think can be fixed just let us know...

John-Lydon.Com
News Archive
January 12, 2003 - January 6th 2004
June 28th, 2001 - March 28th, 2002
October 15th, 2000 - June 27th, 2001
April 13th, 2000 - October 14th, 2000
October 27th, 1999 - April 12th, 2000
June 29th, 1999 - October 26th, 1999
January 28th, 1999 - June 28th, 1999
September 9th, 1998 - January 27th, 1999
June 5th, 1998 - September 8th, 1998
January 28th, 1998 - June 4th, 1998
October 26th, 1997 - January 27th, 1998
September 27th, 1997 - October 25th, 1997
August 18th, 1997 - September 26th, 1997
July 17th, 1997 - August 16th, 1997
June 18th, 1997 - July 16th, 1997
The opinions and views expressed on these archive pages are not necessarily the views of the present custodians…
back to top