News Archive
March 2006 - April 2006
Follow this link for the latest news!
John Lydon.Com
Best of British £1 Notes mini-site:
Tracklistings, release info, reviews, an in-depth interview with John,
plus much, much more. Just click a sleeve…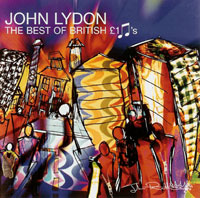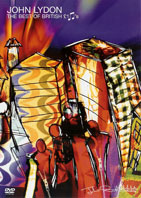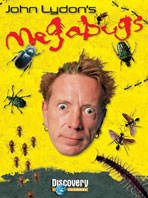 click sleeve for full info…


Sign up to our 'Mailing List' for the latest news updates etc
april 10th 2006


John's recent interview with
Sirius Radio
is now availabe as a
free
podcast
from the
Sirius Faction website
.
Thanks to Heather Smith

april 6th 2006

John's interview with
The Daily Mail
(UK) will be published
April 22nd
, and featured in their Saturday Magazine.

march 31st 2006

Reading the transcript of John's recent interview with Sirius Radio reminded us of something that we saw written in the official ($29.95) 'Rock and Roll Hall of Fame Museum Guide Book'.
Here's what their book says:
July 1976
The Ramones perform at The Roundhouse in London. They are approached by future members of The Clash, Pretenders, Damned and Sex Pistols, and asked how to form a band.
'How to form a band?' Oh really? Here's the truth of the matter straight from the horses mouth:
"… the very night The Ramones were at this Roundhouse thing, I was actually playing a live gig at Sheffield, alright, the Sex Pistols were already up and at it mate, so it's historically incorrect. It's a lie."
On July 4th 1976 the Sex Pistols (and The Clash) played the Black Swan, Sheffield. The Rock and Roll Hall of Fame are blatantly re-writing history. How can the Sex Pistols have anything to do with lies like that? Of course, we know better, but thousands of visitors to that museum are being mislead. And it's just not good enough.


Keith Emerson's website has a couple of great pictures of Mr Rotten's and Mr Emerson's meeting of the minds last week at the Nordoff-Robbins Musical Therapy event in LA.
Check out Keith's site to find out why they were discussing their organs…
If you haven't done so already, you can read all about John's visit to the event HERE (or via our Rotten Talk link).

John's previously mentioned interview with
The Daily Mail
should be printed this weekend. If not this weekend, then next… More info ASAP.

march 28th 2006


It seems 'congradulations' are in order. See Rotten Talk for the full story…

march 27th 2006

We've added a transcript of John's interview on SIRIUS Faction to our Press Archive section.
Thanks to Heather Smith

Indie 103.1 FM now have John's
Jonesy's Jukebox
interview available as a
podcast
. The 2 part podcast can be downloaded free at the
Indie 103.1 website
, or via iTunes.

You can also watch John's recent
Jimmy Kimmel Live
appearance online via
Blueyonder / Devil Ducky
.

march 24th 2006


On Wednesday, March 22nd, John and Rambo attended a charity launch for Nordoff-Robbins Music Therapy in Los Angeles. Unbeknown to them The Pretenders were playing next door. And completely unbeknown to them, Steve Jones was to turn up and play the encore of 'Pretty Vacant' along with Chrissy and the band. An amazing coincidence that turned into a thoroughly entertaining night.
Mr Rotten tells the tale of his surprise visit, 'straight from the horses mouth' HERE (or via our Rotten Talk link). A tale that covers musical therapy, Emerson Lake and Palmer, moshing. Oh, and biscuits too...

march 21st 2006

San Diego 91X FM have now posted some audio clips of John's interview. Hear John in full-on Tasmanian Devil mode! Excellent stuff.
Tonight's interview on SIRIUS Faction will also be re-broadcast Wednesday, March 22nd at 4 am (Eastern Time). Remember you can listen to Faction online via their free 3 day trial.

News Archive
Non 'news related' site updates are featured on the Admin Message Board.

Please note this part of the news archive comes from the previous John-Lydon.Com site. Therefore it will have a different appearance and style etc to the current site. Although all images should load fine, given the age of the features, maybe not all external links will work. If you spot anything that you think can be fixed just let us know...

John-Lydon.Com
News Archive
January 12, 2003 - January 6th 2004
June 28th, 2001 - March 28th, 2002
October 15th, 2000 - June 27th, 2001
April 13th, 2000 - October 14th, 2000
October 27th, 1999 - April 12th, 2000
June 29th, 1999 - October 26th, 1999
January 28th, 1999 - June 28th, 1999
September 9th, 1998 - January 27th, 1999
June 5th, 1998 - September 8th, 1998
January 28th, 1998 - June 4th, 1998
October 26th, 1997 - January 27th, 1998
September 27th, 1997 - October 25th, 1997
August 18th, 1997 - September 26th, 1997
July 17th, 1997 - August 16th, 1997
June 18th, 1997 - July 16th, 1997
The opinions and views expressed on these archive pages are not necessarily the views of the present custodians…
back to top