News Archive
April 2006 - June 2006
Follow this link for the latest news!


Sign up to our 'Mailing List' for the latest news updates etc
Follow this link for the
latest John Lydon releases
may 31st 2006

Just a reminder to our UK viewers that John is interviewed in The Summer of Heat, 1976 on BBC2 this Saturday, June 3rd at 9:10pm.

John's previously mentioned interview for
Canadian CBC
radio is now available as part of the show's archive
podcast
. The interview was broadcast 7th May on the 'Definitely Not The Opera' show (it's about 7 minutes into the podcast).

John also recorded an interview for 'Broad Minded' on
XM Satellite Radio
on 12th May.
may 30th 2006

John and John recently attended a charity Spoken Word Event at film-maker Kevin Smith's house (Clerks, Dogma, etc). In true Rotten style, Mr Lydon read the lyrics to 'The Body', 'Bodies', 'Tie Me to the Length of That' & 'God Save the Queen'.
A fantastic night was had by all, so big thanks to Kevin and his wife Jens, Russell Milton and Daniella. You can read all about the event on Kevin's website.
may 9th 2006


Mr Lydon tells us all about last week's AngloMania event, it seems a good time was had by all...
Read the story HERE (or via our Rotten Talk link).

While in New York last week John was interviewed by film and arts critic
David D'Arcy
for the independent film website
Green Cine
. Amongst many other things, they discussed how the Pistols and punk influenced film and fashion. As soon as the interview is online we will let you know.

Also coming soon… Prior to leaving for New York John was interviewed for two upcoming
BBC TV
documentary's: '
Summer of '76
' which will be broadcast on BBC2 June 3rd, and '
The Meaning of Life?
' which will air on BBC1 in the autumn.
may 5th 2006


By special request of Mr Rotten we bring you the New York Times and their secret admiration society. Enjoy, John did!
Mr. Rotten's Rocky Debut
EVERYTHING about John Lydon's oafish behavior at the Metropolitan Museum's preview gala for its "AngloMania" exhibition on Monday night suggested that Mr Lydon ... continues here…
Anna's Party: Silk, Satin and Pub Grub
... When John Lydon, the former Sex Pistol known as Johnny Rotten, found his seat — the last at a long table and arguably one of the least desirable in the ... continues here…

John has recorded a radio interview for the Canadian Broadcasting Corporation (CBC), which should air sometime this weekend. Keep an eye on the CBC website for more information.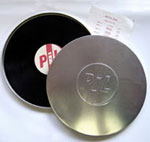 A limited edition vinyl replica of 'Metal Box' by Public Image ltd will soon be released in the USA. Like the 1979 original it will be 3x45rpm, housed in a metal can, even including the insert. John has been overseeing the release for sometime, making sure the sound quality and packaging are as close to the original as possible.
It's taken over 25 years but you will finally be able to buy 'Metal Box' – as it was meant to be – in the USA. The album is released via RUNT Distribution, and their 4 Men With Beards label (4MBLP500). Scheduled release date June 20th.

AngloMania is now open to the public and will run until September 4th. Visitors will be able to see Mr Rotten's tartan jacket, while listening to his podcast via the Met's portable radio's.
If you can't attend the Museum, all is not lost, you can download the podcast while looking at our selection of pictures from the exhibition.
may 2nd 2006
(updated)

We've added some pix from yesterday's AngloMania preview – and evening charity event – to the Image Gallery.
John's podcast is also now available to download free from iTunes, as well as via the New York, Metropolitan Museum of Art website: where you will find full details of the exhibition.
We will be adding more pix and info in the next few days, however, in the meantime, you can also check out this selection of press links:
News Telegraph
Yahoo News (includes brief interview)
SMH.com
NY Post
Thanks to Elyse Topalian & Annie Matson
april 28th 2006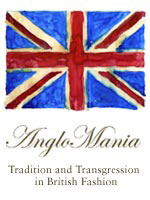 As you may have saw in our recent 'Taking Liberties Not Taken Easily!' interview, Mr Rotten is helping The Metropolitan Museum of Art in New York with their AngloMania: Tradition and Transgression in British Fashion exhibition. As well as lending them his tartan bondage jacket from the US 1978 tour, John has recorded a very special podcast featuring the lyrics of 'God Save The Queen', as well as his thoughts on British culture and fashion.
AngloMania opens to the public on Wednesday, May 3rd, however, this Monday (1st) sees a preview opening and charity event which John will be attending.
John's jacket (which is hanging in the Gentlemen's Room) and podcast look like being some of the highlights of a very special exhibition. Mr Rotten wouldn't be involved otherwise.
John's podcast is now available FREE for download at the Met website, and will soon also be available via iTunes. Hear a common man, talk common sense.
AngloMania: Tradition and Transgression in British Fashion
May 3rd, 2006 – September 4th, 2006
The Metropolitan Museum of Art
1000 Fifth Avenue. New York, New York 10028
www.metmuseum.org
april 22nd 2006


If you missed it, we have a full transcript of John's interview from today's Daily Mail Weekend Magazine. Family, Cliff, Malcolm & Monarchy are among the many topics on discussion…
april 19th 2006

You may have saw the story in last weeks Sun about John snubbing the Brits. The Cheeky Monkeys. John didn't phone them. They got it here at JL.Com, direct from the Horses Mouth.
Next time John supposedly calls you: can he actually have your number first!
april 12th 2006
As if the previously mentioned 'extract' from the Rock and Roll Hall of Fame 'Museum Guide Book' wasn't bad enough (see News: March 31st), it has recently been brought to our attention what was in their official programme on induction night.

Now, we're not gonna pour over every grotesque inaccuracy – because we'd be here for hours – but lets just say it includes fabrications like: "The Sex Pistols played the industry, and the industry played them right back." It also claims Malcolm was "yanking at the groups strings as if they were puppets". And even states that 'God Save the Queen' "reached number 1 in UK".

We could go on, but we won't. Suffice to say it's nothing short of a disgrace and Vivien Goldman – who wrote the article – really should know better.

Yet again, the Rock and Roll Hall of Fame didn't bother to check the facts with the people involved, and didn't give them the chance to speak for themselves. Well, JohnLydon.Com does…
Plus:
• The Brits;
• New York Metropolitan Museum of Art;
• Congradulations;
• Pistols in Japan?
Site Updates etc
News Archive

Please Note:
The news archive below (1997-2004) comes from the PREVIOUS John-Lydon.Com site.
John-Lydon.Com
News Archive
January 12, 2003 - January 6th 2004
June 28th, 2001 - March 28th, 2002
October 15th, 2000 - June 27th, 2001
April 13th, 2000 - October 14th, 2000
October 27th, 1999 - April 12th, 2000
June 29th, 1999 - October 26th, 1999
January 28th, 1999 - June 28th, 1999
September 9th, 1998 - January 27th, 1999
June 5th, 1998 - September 8th, 1998
January 28th, 1998 - June 4th, 1998
October 26th, 1997 - January 27th, 1998
September 27th, 1997 - October 25th, 1997
August 18th, 1997 - September 26th, 1997
July 17th, 1997 - August 16th, 1997
June 18th, 1997 - July 16th, 1997
The opinions and views expressed on these archive pages are not necessarily the views of the present custodians…

News Page Picture Credits:
(Top to Bottom)

John Rotten at AngloMania, evening charity event, May 1st 2006 © Don Pollard
NY Times : Mr. Rotten's Rocky Debut. Pic © unknown
Metal Box 2006 re-issue © RUNT Distribution / 4 Men With Beards
John Rotten at AngloMania May 1st 2006 © Don Pollard
John's 1978 tour jacket at AngloMania May 1st 2006 © Don Pollard
John Rotten with actress Gretchen Mol at AngloMania, evening charity event, May 1st 2006 © Don Pollard
AngloMania © The Metropolitan Museum of Art
Venice Beach. Daily Mail, Weekend Magazine, April 22nd, 2006 © Paul Harris
Live Randy's Rodeo, USA 1978. © unknown
back to top