Archived news
from the OLD John-Lydon.Com site

Please note this part of the news archive comes from the previous John-Lydon.Com site. Therefore it will have a different appearance and style to the current site.
Although all images should load fine, given the age of the features and info, maybe not all external links will work. If you spot anything that you think can be fixed just let us know...


October 25th, 1997

There will be a segment on the "Judge Judy" taping featured on this Monday's edition of "Entertainment Tonight".

-Thanks to Dana Jones



I finally watched Mtv's "Week In Rock" tonight. There really wasn't much coverage of the show except Kurt Loder explaining, once again, the details of the case. They showed the same clip that Mtv has on their website (see Friday's news), however there was about 15 seconds of footage before that clip.



October 24th, 1997 - EXTRA



Mtv's "Week In Rock" showed a short clip from the "Judge Judy" taping and stated that Lydon had won the case. Their website also currently has the following info on it.





"Judy Judges Johnny"
October 17 [16:00 EDT] -- The Sex Pistols' John Lydon, a.k.a. Johnny Rotten, will be appearing on TV's syndicated "Judge Judy" next month fighting a claim of lost wages and civil battery filed by Robert Williams, a drummer initially part of Lydon's ill-fated solo tour this past summer. The road trip, in support of Lydon's solo album, "Psycho's Path," disintegrated almost before it began. First there was a reported fisticuffs with Williams just prior to the kick-off show at the House of Blues in New Orleans. Following that incident Lydon canceled three shows then continued with a replacement, but then accused his now former record company, Virgin, of non-support and canceled the remaining dates. Williams, who says he was fired, wants $5,000 in lost wages. Lydon, though, claims Williams quit the band four days prior to the start of the tour. The producers of "Judge Judy" apparently convinced both parties to appear on the show to settle their differences. The episode has been taped and will be aired during the November ratings period. An internet report says that each party is paid $100 each, and if Williams wins the case, the $5,000 settlement will be paid by the program.

"Johnny Judged By Judy"
October 23 [14:00 EDT] -- As we reported last week, John Lydon, better known as Sex Pistol Johnny Rotten was on a Hollywood soundstage Tuesday to tape an episode of "Judge Judy," a show that's similar to "The People's Court." Lydon is being sued by his former drummer Robert Williams, who wants thousands of dollars in lost wages and claims Lydon hit him. Lydon says Williams quit his band 4 days before a summer U.S. tour would have kicked off. "As you can understand, Mr. Williams is a very difficult person to work with," Lydon tells Judge Judy after she became exasperated with the drummer and gave him a stern talking-to. The Judge then thanked the ex-Pistols frontman for his patience, and ultimately ruled in his favor.



October 24th, 1997



The Las Vegas SUN has this brief article about the "Judge Judy" taping:

Lights, camera, legal action! There's a thin line between entertainment and jurisprudence in America -- well, frankly, a thin line would be nice; thanks to "The People's Court," O.J. and so on, there's no line at all. The gavel pit deepened again this week as John Lydon -- you remember him from your safety-pin-through-the-head daze as Sex Pistol Johnny Rotten -- taped an episode of the syndicated show "Judge Judy." He was being sued for $5,000 by a fired drummer. "Judge Judy's" reps offered to hear the case. "I love this country," Lydon said by way of accepting. On Tuesday, although he halted the proceedings by loudly blowing his nose, Lydon prevailed. "Now I'm going to get on with my life," he said afterward. "We're going after the real killers." The episode should air in about a month. Asked for his opinion of America's court system, Lydon sounded an appropriately melancholy note. "I think it's sad if it's become entertainment," he said, before turning philosophical: "But that's progress." Indeed -- justice is swerved!



October 23rd, 1997 - EXTRA



USA Today has a short article about Tuesday's court case. The highlights are below. Also included is an AP photo as John reacts while listening to Williams. Click on the thumbnail to view the full size image. (AP Photo/Michael Caulfield)





Judge Judy ruled in Lydon's favor, but not before sternly admonishing him for speaking out of turn and halting proceedings when he loudly blew his nose.

"Now I'm going to get on with my life. We're going after the real killers," Lydon said after the proceedings, alluding sarcastically to OJ Simpson's comments after his murder trial. The case will air on Judge Judy in three or four weeks.

-Thanks to Kyle Sandstrom



October 23rd, 1997



It has been confirmed! John Lydon won Tuesday's "court case" against former drummer Robert Williams. Now, we just have to be patient and wait till next month to watch it!



October 22nd, 1997



Well, the verdict is in! Unfortunately, I have no idea what it is! I hope to find out very soon though. Until then, enjoy the following Virgin Records press release:

John Lydon and Disgruntled Ex-Drummer to Wage Legal Combat on National Television: "Judge Judy" to Hear Sordid Details and Render Justice

02:42 p.m. Oct 20, 1997 Eastern

LOS ANGELES, Oct. 20 /PRNewswire/ -- The following is being issued by Virgin Records:

The scales of justice will weigh a surrealistic issue this autumn, as John Lydon (aka Johnny Rotten) defends himself on national TV against accusations by a disgruntled ex-drummer, Robert Williams.

Presiding over the litigation is the honorable Judge Judy Sheindlin, known as "Judge Judy" to the millions of fans who faithfully tune in to her nationally syndicated television program.

The "Judge Judy" episode -- scheduled to tape October 21 for broadcast during November sweeps -- culminates a bizarre series of wranglings between Lydon and Williams. Lydon's representatives have given the following account of events leading up to the televised legal jujitsu:

Earlier this summer, Williams had been hired to play drums on Lydon's concert tour in support of Lydon's latest Virgin Records album, "Psycho's Path." During rehearsals, Williams' behavior became increasingly provocative, adversely affecting the camaraderie of the band. Under intense time pressure with confirmed concert dates looming, replacing Williams was not considered an option. Instead, Lydon's representatives scheduled a dinner meeting with Williams several days before the first concert date, hoping to discuss the situation and resolve various issues in a peaceful, rational manner.

During the dinner -- attended by Williams, Lydon, Lydon's manager, Eric Gardner, and tour manager -- Williams became increasingly agitated. When Lydon excused himself to use the restroom, Williams continued to argue with Lydon's manager and tour manager in Lydon's absence. Just as Lydon was returning to the dinner table, Williams announced that if his demands were not met he was quitting the tour. As Williams made his announcement, he leaped to his feet and bumped the top of his head into Lydon's chin. Williams immediately left the premises on his own accord, leaving behind a stunned Lydon & Co.

Faced with Williams' unexpected resignation, Lydon was forced to cancel the first tour date while frantically hiring and rehearsing a replacement drummer. The canceled show cost Lydon $6,000 in lost revenue, not to mention lost promotional opportunities and goodwill among disappointed fans. Rather than pursue Williams for recompense, Lydon considered the matter closed.

In the weeks following the July dinner incident, Williams filed criminal battery charges against Lydon. The charges were immediately dismissed when police investigators determined that Williams' case was completely unfounded. A subsequent civil suit was filed by Williams in small claims court claiming damages of $5,000 in lost wages and "civil battery."

Upon learning of the ongoing dispute between Lydon and Williams, the staff of "Judge Judy" recently approached Lydon's representatives and offered to adjudicate. When Gardner called Lydon to inform him of Judge Judy's offer, Lydon accepted immediately, exclaiming, "I love this country!" Lydon and Williams will appear together at an October 21 taping session; the episode is slated for broadcast in November.

Stay tuned... SOURCE Virgin Records

Copyright 1997, PR Newswire



October 19th, 1997



A site called SMASH has another picture from the Virgin shoot on it - plus some info on last month's Japan tour dates, including the canceled shows. It's mostly in Japanese, but still kind of interesting to browse through.



I just finished creating a message board for this site. There is a link to it off the main page, or you can just click here. This will allow other PiL/Lydon fans to be able to post their comments, opinions and even contact each other. Feel free to post a message!



October 18th, 1997



I just added search capabilities to this site. It's located right next to everything else on the main page menu bar. As I was testing it, it did seem just a little bit slow, so be patient - it does work!



An anonymous source has confirmed that Virgin Records did indeed give "Psycho's Path" back to John. He's looking for a new label at the moment.



October 17th, 1997



More info regarding the "Judge Judy" show has finally surfaced. This article was found at Rocktropolis:

John Lydon Court Case To Be Aired On TV

A court case involving John Lydon and his former drummer Robert Williams, in which Williams is suing Lydon for $5000 in unpaid fees and civil battery, will be aired on the syndicated television show Judge Judy, according to the Hollywood Reporter. The show will be taped live on Oct. 21 and air some time during the November sweeps period.

Lydon, the former Sex Pistol also well-known as Johnny Rotten, characteristically offered only one comment on the situation: "I love this country." According to a source, both Lydon and Williams were approached by representatives of the show, and both agreed to air their grievances in front of the cameras.

Williams filed the small-claims suit in Beverly Hills Court in September of this year, claiming that Lydon breached a contract by dismissing him from Lydon's most recent tour, and thus owes him the fees. Lydon, however, counters that he owes Williams nothing, alleging that Williams left his band of his own volition four days prior to the beginning of the tour, causing Lydon to hire a last-minute replacement drummer and even to cancel one show.

Williams also charged Lydon with civil battery in August, stemming from a physical altercation between the two men that occurred at the time of Williams' departure. However, the police declined to charge Lydon after further investigation.

-Thanks to Mark Weddle



October 15th, 1997



Sorry, still no word on the date for the "Judge Judy" show. Also, if you're experiencing problems downloading any portion of this site, please keep trying. GTE's server is acting up again.



October 7th, 1997



Today's Music News Of The World has an article about John finally splitting up with Virgin Records in it.



October 6th, 1997



Two reviews were sent in regarding the Japan tour shows...

From the Club Citta, Kawasaki, Tokyo, Thursday 25 September:

I arrive at Club Citta. It is very quiet. Perhaps the concert has been cancelled. But no, there is someone at the door, collecting the tickets. In I go, to a concert hall built for 500, with about 100 people inside, perhaps one or two other foreigners. On Johnny comes, in his Arsenal-red hair. For about the first time in my life, I was able to see him without either needing binoculars, or getting crushed at the front (I always lose my walking stick at the front). There was one bouncer, about 5 feet tall, who looked like he should have been concentrating on his homework, but he had a fairly quiet night.

Johnny starts with a medley of songs from the new solo album, which few people show a great deal of interest in. He swigs regularly from a bottle of Remy Martin, and occasionally from a bottle of Evian that some prankster had placed near the Remy Martin to fool him. Then he sings Tie Me to the Length of That, Careering and Rise, which few people show a great deal of interest in. He cajoles the crowd. "Call the police, there's a riot going on ... in my underpants." A couple of laughs in British accents. Next is Public Image, made to sound more like Nights in White Satin, which no-one shows any interest in. A few more songs from the solo album, and he walks off. The Japanese politely demand their encore, which is not forthcoming, but who can blame him?


From the IMP Hall, Osaka, Monday 29 September:

I arrive at IMP Hall. It is very quiet. Perhaps the concert has been cancelled. But no, there is someone at the door, collecting the tickets. No, they're not. They're telling people the concert has been cancelled. Due to Johnny's lack of interest apparently.

-Thanks to David Abbott



October 4th, 1997



There's a pretty good interview with John from an August issue of LA Weekly that I originally missed. It's now up on my interviews page.



I found these two items yesterday...

-Lydon says that an exhibited lyric sheet in Cleveland's Rock 'n' Roll Hall of Fame is a fake. The suspect sheet of paper for "Problems" ain't what it seems to be; Lydon says he never hand wrote lyrics (he can't read handwriting), he printed them. The sheet of verse was donated by Brit punk biographer Jon Savage, author of England's Dreaming. (SOURCE: Altersleaze)

-John Lydon flew into the country yesterday (March 1996). When he presented his passport at customs, the officials recognized his name and decided to unpack his luggage piece by piece. When they had finished, John was sent on his way with the parting message "Have a Rotten day." (SOURCE: The Raft)



October 2nd, 1997



This most interesting snippet was found at Music Search...

SEX PISTOLS singer JOHN LYDON is glad the British royal family reacted as they did to PRINCESS DIANA's death - because it's taken them one step closer to extinction.

Lydon, who made his name with the hit ANARCHY IN THE UK in THE QUEEN's Silver Jubilee year in 1977, has reportedly described Diana as "a flaky, stupid, self-indulgent cow." He's not glad she's dead - but he has taken some pleasure from the flak the royal family have received in the wake of her death. He says, "It was rather marvelous that they are so rigid and stuck up their own (asses) that they responded completely negatively to her death." "My views on the royal family are quite clear, but I think it's sad that someone died like that. "I thought their pompous way of trying to ignore it was offensive, and actually exactly the way I wanted them to behave, because they (pissed) off the entire British nation. "Maybe it's about time they rolled over and died." (W/WN/DJB)

-Thanks to Cara DeCarlo



I found a couple more pics on the internet. They're not big enough to put up on my images section, so for now they'll stay right here: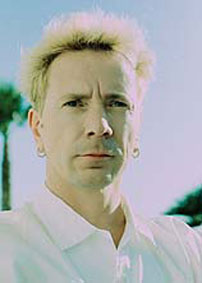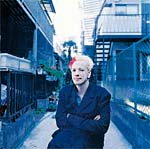 September 30th, 1997

Mtv has a Cult Classic link on their "120 Minutes" page which contains a fairly decent 30 second clip of the "Public Image" video in .mov format. You can click here to download it. Beware... it's a 2.2 Meg file!



September 27th, 1997



I found the following in a recent newsgroup posting:

Robert (Williams) recently took John Lydon to small claims court, claiming $5000 in damages from recent business dealings, and the producers of the "JUDGE JUDY" syndicated TV show have convinced both parties to appear and settle their differences on the show. The taping happens in mid-October in Hollywood, and should be broadcast nationwide sometime later in the month!

The only other thing mentioned was that they will each be paid $100 to appear and if Williams wins the case, the show pays him the $5000 and Lydon's off the hook and doesn't have to pay a cent. This should be very interesting to watch! I'll keep you posted of any more info.