Released in 1997 Psycho's Path was John Lydon's first solo album, but certainly not his last. As you'd fully expect John writes all the material himself, but in a marked departure from PiL he also plays almost all the instruments himself too. You name it – keyboards, accordions, toilet rolls, cardboard boxes – anything that came to hand, and sounded right. He also co-produces along with Mark Saunders, and if that wasn't enough he designed all the artwork for the sleeve and packaging. A "solo" album in the real sense of the word.
After deciding to put PiL on hold in 1992, and then concentrating on other projects, 'Psycho's Path' was recorded over three years in John's own 'Rotten Studios' at his Los Angeles home. After an aborted deal with Atlantic Records the album was eventually released by Virgin Records. Virgin never fully understood, or backed the project, and poor promotion and distribution saw it almost go unnoticed. Released a year after the Sex Pistols 'Filthy Lucre' tour it was largely panned by cynical critics, and also divided the fans. Especially the fans who thought John had returned to more 'rockier' roots. You never know what to expect from John Lydon records, that's the beauty of them.
Something of a rough diamond 'Psycho's Path' is perhaps John Lydon's bravest work to date. There's no doubt he put his neck on the block, it truly was sink or swim. There was no hiding. This was John at his rawest and most vulnerable, and in turn at his strongest. From sweet melodies, to full on raging Rotten, 'Psycho's Path' is without question Lydon's most varied and accomplished vocal work, and musically his most underrated.
And that's a fact.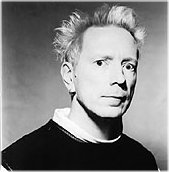 "Although I love working in Public Image Ltd – which is kind of a corporation of people where everybody contributes equally – a solo album has to all come from inside, and I think it results in a less dissipated energy. By its very nature, being in a band is an act of compromise; as soon as you share your thoughts, they become diluted. Working solo, I find that I can be a lot gentler, but also a lot more accurate. This album is more like an angry horse being held on a leash, whereas in Public Image we let the angry horses all run wild. The way I see it, I've built four walls around myself, and I've gone insane inside them. It's organised chaos.

"I'm a really bad musician, but I know how to make the sounds that I like. The more musicians learn, the less they know, because they lack their sense of freedom, everything becomes a format. I love the idea of formats, because I love fucking with them. Turned upside down, they become incredibly interesting.

"I don't use other people's samples; I create my own, and run them through the keyboards. This is the way I like music – you can either appreciate it or dislike it. I'm never going to fit in some genre just to please the masses. If I ever wasted my time trying to make records that other people would like, then I'd be in a very sorry state indeed. I can't fake anything; it doesn't work. My motivation comes from inside; it's not affected by anything outside or what anyone else thinks or does. The only advice I would give anyone is 'go your own way.' And that's not a Fleetwood Mac reference!"

The Songs on Psycho's Path…

Grave Ride
"It's a sad song, a love song placed in a war torn situation. I took the idea from the Bosnian tragedy. It's written from the viewpoint of a man being rounded up for execution. It's a letter to his wife, a last will and testament. It's a person caught up in a situation not of his own making, and facing the inevitable".

Dog
"You can only create something original if you are confident. It's also a comment on religion, and people who try to tell me that the bible was written by god. The bible is as corrupt as any book out there. What's wrong with Adam and Eve having a bit of sex? It's a good thing they did, because there wouldn't be any of us without them".

Psychopath
"It's loosely based around the serial killer John Gacy. I took the viewpoint that we all have potential to be a serial killer, but we decide not to, and by that decision we're better than him. It's not some earth shaking original idea, but I see the potential for murder in everyone. For instance, far too few religious maniacs realise that they have caused many a death in the name of the lord. If that isn't psychopathic behaviour, what is?"

Sun
"Here's a track that doesn't really use musical instruments at all. Just a collection of toilet rolls that I'm honking through, cardboard boxes for drums, and an accordion that I can hardly play – and yet it sounds like a very nice song. It could be a big load of horrible noise, but with restraint it works much better".

Another Way
"I listen to other people's music all the time, but I just want to do things another way. I don't want to imitate – that would be lazy and disrespectful. Rules are for fools. That's not a flippant statement. You really need to understand the rules and why they work before you can disrespect them so fully".

Dis Ho
"The idea came from a film – I can't remember the name of it – about how people get themselves involved in these silly love triangles. I put myself in that position in the song, although it's not based on personal experience. I'm well known for being completely loyal; once I make a commitment, it's forever".

Take Me
"You can take these lyrics quite literally. I'm giving voice to the self doubt which all of us experience. Of course I want to be loved, but preferably on my own terms. I won't live a lie just to be popular. I've never been one to hold a popular opinion, because popular opinion is usually just mythology by any other name".

A No And A Yes
"The modern world is full of information, and I cannot understand someone sitting on the fence and not having opinions. People can't seem to make up their minds. Of course, I can be hesitant too, and I'm not advocating jumping to ready-made conclusions. But there's a difference between personal debate – which I think far too few people actually do – and complete confusion".

Stump
"I stand up and tell what's what. Too few people do that, and they seem to resent me doing it, even though they take a perverse pleasure out of my actions. They love you and simultaneously hate you for saying what they themselves want to say. They don't want to stand out in a crowd, but they wish they could – they get jealous of the people who do stand up. That's why you have so many ignorant people that love to spout rhetoric without understanding a single damn thing they're talking about. That can be anywhere from The Clash right up to modern times. I'm dealing particularly with the wonderful world of music, but it's applicable to practically any politician or street corner loudmouth".
Armies
"It's about censorship. "The armies are marching the censors are coming to cut out your heart". Don't worry, you're supplied with a lyric sheet. But it's anti-censorship and it's something that I did in a Walt Disney kind of way. It's a cartoon of a song. And I'll tell you who the major inspiration was: I think it was Jeremy Irons when he did the voice for The Lion King and that really pissed me off, because it was so bad. I thought well, you know, please, let's get real here."
John Lydon, 1997