News Archive
March 2005 - September 2005
Follow this link for the latest news!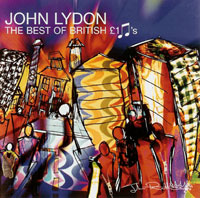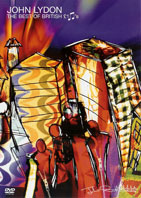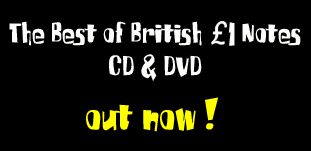 Click here for our 'Best of British £1 Notes' mini-site, featuring tracklistings, release info, a new interview with John, and much more…


Sign up to our 'Mailing List' for the latest news updates etc
september 31st 2005
(updated)

'The Best of British £1 Notes' is out this Monday, 3rd October and to tie in with the release the media are going all Rotten on us…
The new issue of Record Collector features an extensive interview with John. He will also be featured in this weekend's Sunday Times 'Culture' Magazine (2nd October). The current issue of NME includes a full page review of the album, giving it the dubious title of "Re-issue of the Week".
Apologies for stating John was interviewed in the new issue of Q Magazine, in fact, it's only a snide review that's featured. My mistake.
Sunday sees John appear on BBC 1's Sunday morning religious programme 'Heaven & Earth', 10am-11am. An interview on MTV 2's 'Gonzo with Zane' will follow on Monday, 3rd October at 9pm.
The 'Gary Crowley Show' on BBC Radio London is also getting a blast of Mr Rotten this Saturday, 1st October, at 6pm-8pm.

september 23rd 2005

An interview with John is due to be featured in this week's 'Sunday Times Culture' (though it could possibly be held back to the following week). It's also worth keeping an eye out on MTV 2's 'Gonzo', and VH-1 'Classics' in the next week or so…
Another worthy contender is this month's 'Boxing News' which includes an article on Mr Lydon. 'The Sunday Times' to 'The Boxing News', it's not bad is it? Pigeon hole that.




'John Lydon's Shark Attack' has been shortlisted for the prestigious Grierson 2005 British Documentary Awards. It's up against some pretty strong competition, but it's a pretty strong show. It wouldn't be there otherwise.
The show has been nominated in the "Best Documentary on Science or the Natural World" category. The winners will be announced at the Grierson Awards ceremony which takes place at the Royal Institution, London on Sunday, 27th November 2005. Full details of all the shortlisted films can be found on the Grierson Trust's website.


John Lydon's Megabugs coming soon to DVD! More info to follow ASAP.

september 15th 2005

Apologies to our non UK viewers but we have some more TV appearances for you…
The second part of 'Forty Years of Fuck' will be shown this Sunday, 18th September, at 10pm on BBC3. Last weeks show included the reaction to the Bill Grundy 'Today' show, this edition will feature John's infamous 'Cunning Stunts' comment on I'm a Celebrity. Hopefully John will feature a bit more than he did in the first show. You'd think after chasing him so hard they might actually have used more, but that's the BBC for you…
On the same night on ITV 1 at 8pm, the Sex Pistols will be inducted into the new UK "Avenue of the Stars" walkway in London's Covent Gardens. John has already recorded an acceptance. See, we did say John wouldn't be the only true star, and we didn't mean Benny Hill. It's about time the Sex Pistols got this kind of respect in the UK.
Channel 4's 'Popworld' may show their piece with John this Saturday, 17th September, at 10.30am. Though it could possibly be put back a couple of weeks, but be prepared get out your bed early just in case! John will be reviewing some of the latest pop videos… !

september 11th 2005

John appears on the (cheerily named) BBC3 documentary 'Forty Years of Fuck' tonight at 10.00pm. It is also repeated at 2.00 am and then again on Thursday at 12.10am. I'll let you guess what it's about.
As you may have saw below, John's previously mentioned interview for "50 Years of ITV" will be shown next weekend. More info soon…

september 8th 2005
(updated)

As well as the previously mentioned recent TV appearances John also contributed to a "50 Years of ITV" special while he was over in the UK. The channel will be screening a selection of anniversary programmes over the next couple of weeks, but it's likely that John's interview will be used on 'ITV's 50 Greatest Shows', this Saturday, 10th September at 7pm, but keep your eyes open just in case…
[it's now looking like it will be next weekend]
We have to point out that John went neither to praise nor to bury, but it's safe to say he was careful to give them as much praise as they deserved!
And for once, he wasn't the only true star, but more on that later…

september 3rd 2005

Celebrity Shark Bait, ITV Sunday, 9pm. Hmnn, sounds a bit fishy to me. Surely it's little more than picking the bones from a year old carcass?
Isn't it nice to know they're paying attention, but isn't it sad to see they have to water it down.
There are far more untrustworthy Sharks in the media than there are in the Ocean…

august 28th 2005

John was more than willing to appear on a popular Irish TV show but it soon descended into the late, late, hurry up and wait show. He completely changed his plans to suit, but let it be the rabbit the Paddies wouldn't back it. So much for your famous Irish hospitality? Thanks for denying the people of Ireland an honest conversation…
Quote from Johnny Rotten: funny, bunny, but it wasn't even for the money.

august 27th 2005

august 26th 2005

On recent reports of an altercation between John and Jimmy Pursey… let it be the rabbit that John Lydon can still have it!
Sham: Pretence; thing that is not genuine. – a pretended; not genuine – v (shammed) pretend; pretend to be.


To tie in with the release of 'The Best of British £1 Notes' John has been conducting the press. Today he will be appearing on The Johnnie Walker show on BBC Radio 2 at 17.05 (GMT).
There will also be other radio appearances including The Gary Crowley show on BBC London, and Razor Cuts on Virgin Radio. Look out for TV appearances on MTV 1 & MTV 2, plus Channel 4's 'Popworld', and 'Heaven and Earth' on BBC 1 (Religion and Jesus Christ!).
The likes of Q Magazine, Record Collector, The Sun & The Sunday Times will also carry interviews towards the release of the album.
More info soon…

august 16th 2005

Virgin Records will be releasing a unique John Lydon compilation on October 3rd. 'The Best of British £1 Notes' will be available as a single CD, or a special edition 2 CD pack featuring additional mixes and bonus tracks selected by John. 'The Best of British £1 Notes' covers John's whole career from the Sex Pistols, through PiL, to his solo records and collaborations, then ends with a brand new track - more than proving John Lydon can still "have it".
There have been Sex Pistols compilations, and there have been PiL compilations – and very good they were too – but there's never been anything quite like this!
There will also be an additional DVD release, featuring promo videos, along with some great bonus material such as Sex Pistols live footage, and unreleased PiL studio mixes from 'Metal Box'!
The stunning artwork was created by John especially for the compilation. Full track listings are below, further information and features will follow in the near future.

'The Best of British £1 Notes'
(Virgin Records, LYDON1)
1. Anarchy In The UK
2. Public Image
3. This Is Not A Love Song
4. Open Up
5. Rise
6. Don't Ask Me
7. Seattle
8. Holidays In The Sun
9. Death Disco
10. Flowers Of Romance
11. World Destruction
12. Warrior
13. Disappointed
14. Sun
15. Bad Life
16. Home
17. The Body
18. Cruel
19. God Save the Queen
20. The Rabbit Song


Special Edition Bonus Disc

(Virgin/EMI Records, LYDOND1)
1. Death Disco (12" Mix)
2. Poptones
3. Careering
4. Religion
5. Banging The Door
6. The Pardon
7. Rise (12" Mix)
8. Disappointed (12" Mix)
9. Warrior (12" Mix)
10. Acid Drops
11. Open Up (Full Vocal Mix)
12. God Save The Queen (Dance Mix)

DVD
(Virgin/EMI Records, LYDONDV1)
Videos:
Anarchy In The UK (original EMI version)
God Save The Queen
Public Image
Death Disco
This Is Not A Love Song
Bad Life
World Destruction
Rise
Home
Seattle
The Body (Uncensored Version)
Warrior
Disappointed
Don't Ask Me (Title Version)
Cruel
Covered
Open Up
Sun

Extras:
Sex Pistols live tracks
Pretty Vacant - Finsbury Park 1996
Bodies - Phoenix Festival 1996
Silver Machine - Crystal Palace 2002

Audio Extras:
Unreleased PiL Monitor Mixes
Death Disco (Unedited Monitor Mix)
Albatross (Unedited Monitor Mix)
Albatross (Melodrama Mix)

Discography

august 15th 2005

John is currently traveling round the UK sampling the delights of British culture and history for a new 5 part series for Belgian TV. "What Makes Britain Great" (working title) will air later in the year. He's having a hoot, and the series is shaping up to be something very special. More info soon…



And that's not to mention…
John Lydon - The Best of British £1 Notes
. Full details to follow…

june 21st 2005
LIE8
If they're gonna lie about the bands that are playing, how do we know the money is going where they say it is…
The Horses Mouth
June 21st

Discovery Channel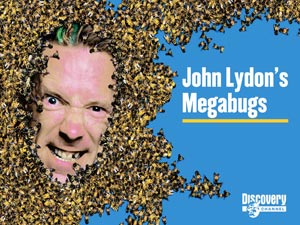 News Archive
Non 'news related' site updates are featured on the Admin Message Board.
Please note this part of the news archive comes from the previous John-Lydon.Com site. Therefore it will have a different appearance and style etc to the current site. Although all images should load fine, given the age of the features, maybe not all external links will work. If you spot anything that you think can be fixed just let us know...

John-Lydon.Com
News Archive
January 12, 2003 - January 6th 2004
June 28th, 2001 - March 28th, 2002
October 15th, 2000 - June 27th, 2001
April 13th, 2000 - October 14th, 2000
October 27th, 1999 - April 12th, 2000
June 29th, 1999 - October 26th, 1999
January 28th, 1999 - June 28th, 1999
September 9th, 1998 - January 27th, 1999
June 5th, 1998 - September 8th, 1998
January 28th, 1998 - June 4th, 1998
October 26th, 1997 - January 27th, 1998
September 27th, 1997 - October 25th, 1997
August 18th, 1997 - September 26th, 1997
July 17th, 1997 - August 16th, 1997
June 18th, 1997 - July 16th, 1997
The opinions and views expressed on these archive pages are not necessarily the views of the present custodians…
back to top